On Sale
BCAA
8g BCAA per serving
Clinically-researched 2:1:1 ratio*
Added amino acids including citrulline and glutamine
Calorie free, sugar free, carb free
Delicious taste
As a dietary supplement, mix 1 serving (12g) with 8-16 oz of water or your favorite beverage (adjust for taste preference).
OPTIMAL TIMING: 
• 1 serving immediately pre-workout and post-workout.
• Consume throughout the day on non-training days.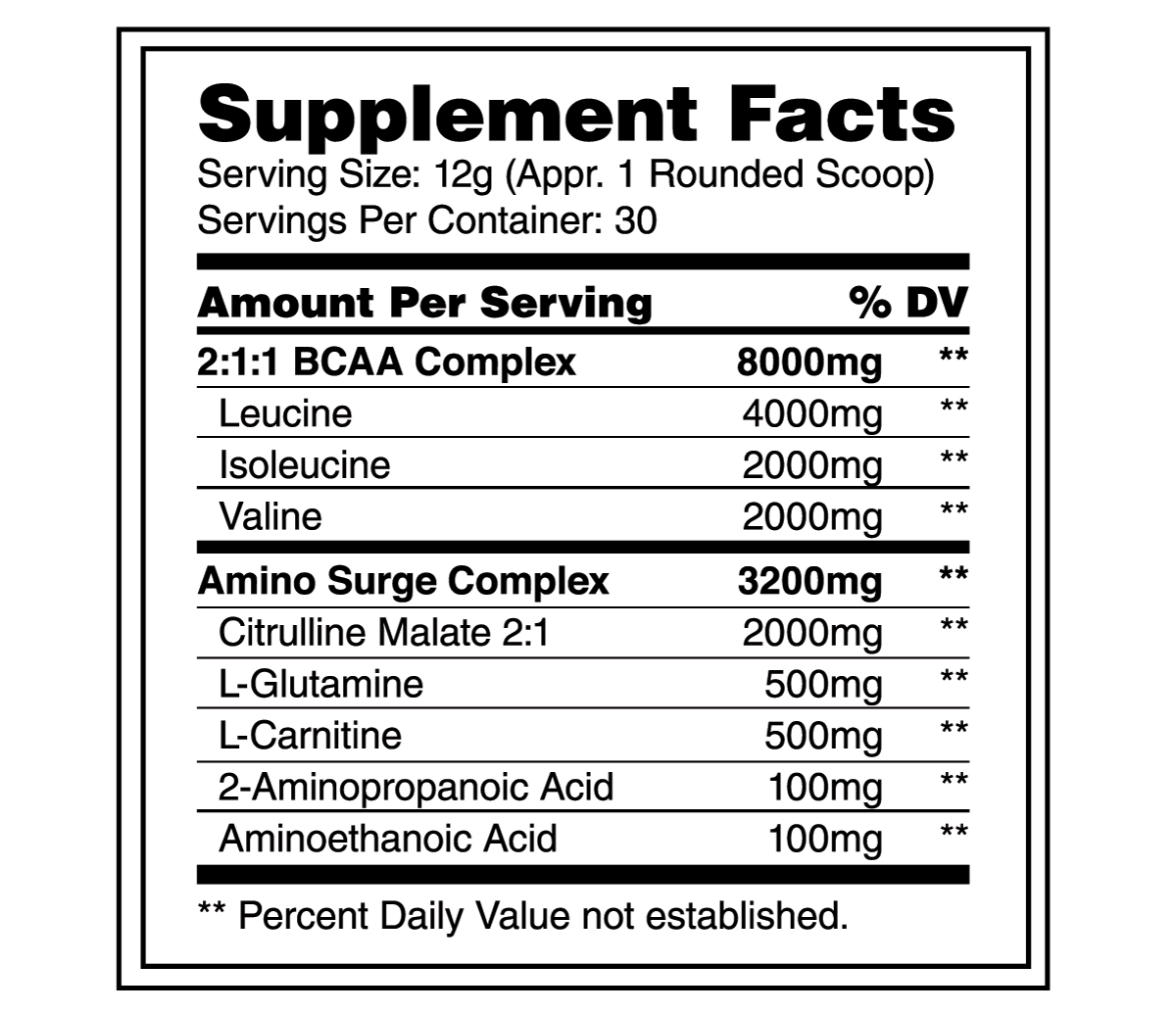 *These statements have not been evaluated by the Food and Drug Administration. This product is not intended to diagnose, treat, cure, or prevent any disease.
Please read all product packaging and consult your medical professionally before use if you have any medical conditions.